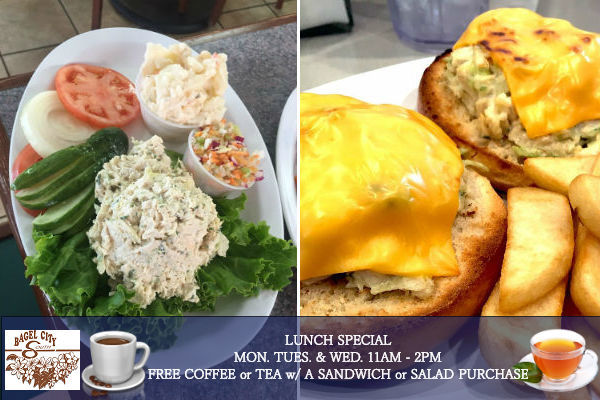 MONDAY - TUESDAY - WEDNESDAY 11 AM TO 2 PM GET A FREE COFFEE or TEA WITH A PURCHASE OF SANDWICH or SALAD PLATTER
ONLY BAGEL CITY HAS THE ZLOTNICK RECIPE! 142 years ago Moshe Zlotnicov of Kiev, Ukraine created the Zlotnick recipe. Moshe trained his son Abraham and then passed this recipe on to him.
Sign - up to Bagel City South - LOCAL THANKS to receive offers!